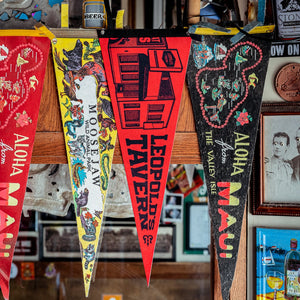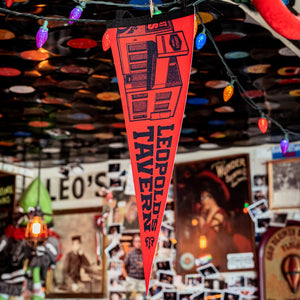 Leo's X is a limited edition collection celebrating 10 years of where it all began—Leo's Regina OG. The Leo's X Tee pennant features OG building art by Shawn OKeefe on a retro style red velvet pennant. 
*Bonus: Free Leo's X stickers with every purchase while supplies last!
Please note that we cannot process returns or exchanges at this time, but we're working on it!